There are tons of sites out there that distributes free proxies of almost any country.
Here's an example
. Check out the following methods on how/where to insert proxies in your web browsers.
Proxy Surfing – Firefox
Under
Advanced
tab, select
Network
tab, then click inside
Connection Settings
. Select
Manual proxy configuration
, put proxy under
HTTP proxy
.
Proxy Surfing – Internet Explorer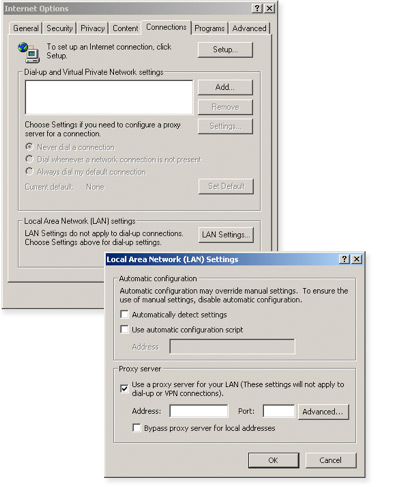 Go to Tools -> Internet Options. Select Connections tab. Click into LAN Settings, checkProxy Server. Insert your proxy URL inside Address.